School Uniform
Why is it important for your child to come to school in a school uniform?
We believe that wearing a school uniform gives children a sense of purpose, identity, and belonging.
Children wearing their uniform have a sense of pride and responsibility. They understand that our uniform should be respected, and their behaviour should reflect that.
Parents also feel that wearing a school uniform helps their children to be business-like and adds to the work ethic that we in school strive to create.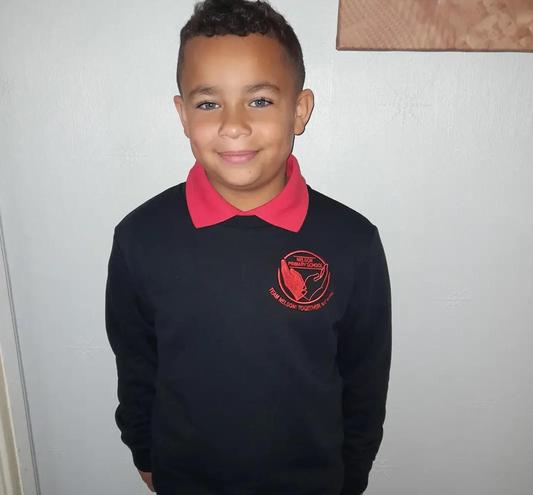 Where can you buy a school uniform?
Many standard items of school uniform can be bought in high street stores and supermarkets at very reasonable prices.
At school, we sell sweatshirts, fleeces and P.E. kit all with the school logo.
Marks and Spencer's online details are kept in the office.
What should children wear to school?
Plain red polo shirts
Plain grey school trousers
Plain grey skirt, grey dress or trousers for girls
Black school sweatshirt with or without the school logo.
Plain black, sensible shoes (not trainers) for both boys and girls, except for P.E. If girls wear boots they should be plain black socks or tights should be plain red, black or grey.
Red and white check school dresses in summer.
Accessories, e.g. hair ribbons, bobbles or bands, should be red or black.
Religious head-dresses should be plain black, red or grey. Hair grips are only to be used. Pins are not allowed
Jewellery should not be worn except plain studs in pierced ears and watches.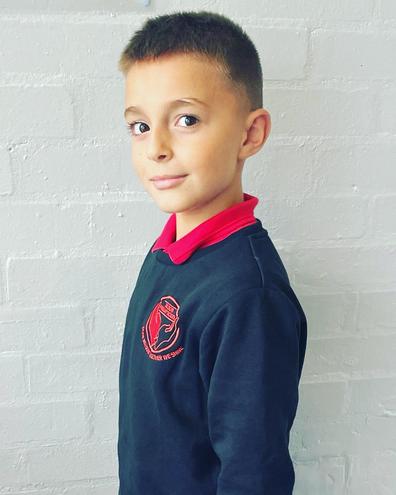 Safety and the school uniform
· Earrings ~ must be plain studs as hoops or 'dangling' earrings can get caught in clothing, causing ears to rip and cut.
· Shoes ~ must be flat and 'sensible'. Shoes with heels can cause children to trip, especially on the stairs!
· Jewellery, necklaces and bracelets can get caught in clothing and during school activities. Valuable items can also get broken or lost. Please keep them at home!
· Hair ~ long hair should be tied back, plaited or braided to avoid being caught in equipment used in school.
What if a child does not wear a uniform to school?
If you send your child to school not wearing school uniform, you will receive a letter informing you of the correct uniform.
The expectation is that you will provide your child with an appropriate uniform and reinforce the school rules. The Governing Body is responsible for setting up the guidelines concerning uniforms.
At Nelson, we take pride in our uniform and, having chosen our school for your child, we expect you to take responsibility for making sure your child is dressed in uniform.
Children are never chastised for having an incorrect uniform as it is parental responsibility to ensure the correct uniform is worn.
What happens next?
Parents who persistently send children to school not in uniform will receive a letter from the School Governors. We hope that having chosen Nelson for your child you will want to respect the uniform guidelines set down. School uniform is part of what makes us the school we are!
Here to help!
If you have any questions or concerns regarding school uniform, please do not hesitate to contact me through the school office.
Buying a school uniform need not be expensive. Please feel free to shop around. School uniform should be less expensive than having to buy fashionable clothing for school.